Image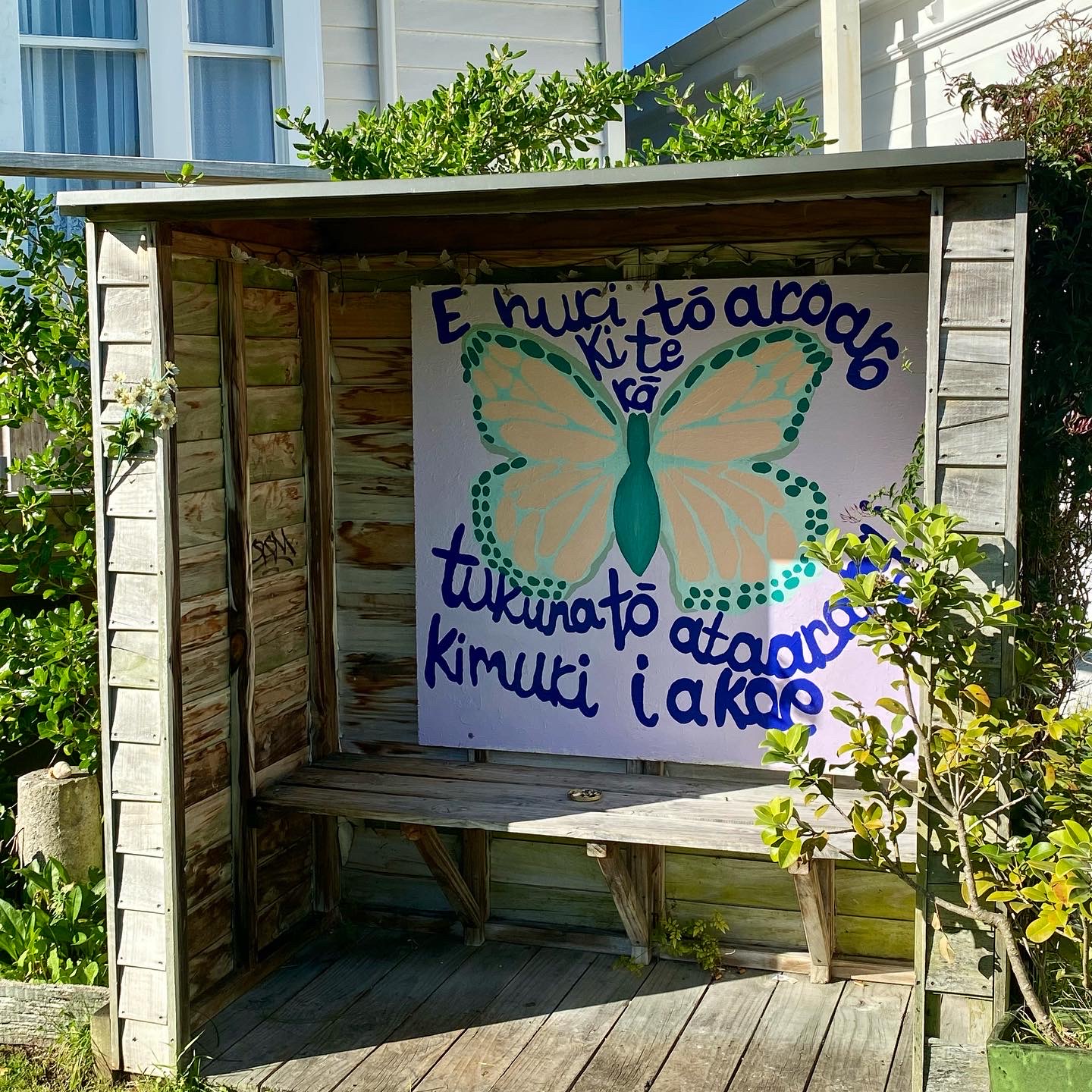 E huri tō aroaro ki te rā, tukunme tō ataarangi ki muri i a koe
In a heartwarming display of creativity, community spirit, and resourcefulness, the Wellington Women's House recently unveiled a mural that serves as a vibrant symbol of transformation, hope, endurance, and aroha.
What began as a discarded piece of plywood in the backyard transformed into a remarkable work of art through a collaborative effort between the house's staff and residents. This unique project unfolded over the months of April and May, leaving an indelible mark on the Wellington Women's House and its community.
In a place dedicated to supporting women, the butterfly becomes a powerful symbol of personal growth. It embodies the journey of individuals as they navigate their way through life's challenges, emerging stronger and more beautiful.
The text translates to: turn and face the sun and let your shadow fall behind you.
Big thanks to volunteer Ollie for hanging it up for us!