We ended 2021 with some incredible workshops and events at the House!
Over November/December last year, we had a 3 week budgeting course run by Christians Against Poverty (CAP). Thank you so much to David for putting in the time and effort to bring some really helpful and valuable budgeting tips to our residents. We also had the wonderful Annie who ran a clay play day which was so much fun. The day was filled with sunshine, laughter and so many incredible pottery pieces were created! A huge thank you to Annie for bringing such an awesome opportunity to the House.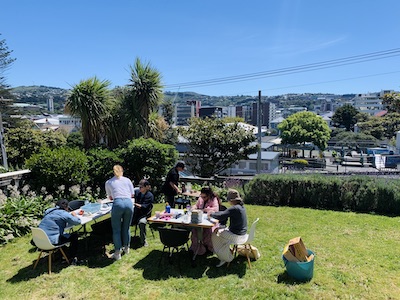 Check out Annie's incredible mahi on Instagram and support her if you can!
The Christmas spirit was well and truly alive at the House leading up to Christmas Day. We couldn't have held the festive celebrations without the wonderful people who provided creative and fun activities.  
A huge thank you to Kirsty and Susan from CanInspire for running a beading workshop which was filled with amazing creations such as earrings, necklaces and sparkly stars. Everyone was able to make something special for themselves and there was even time to make something special to give to someone for Christmas. Each participant also received a beading kit of their own so they could continue making the jewelry outside of the workshop which is so awesome!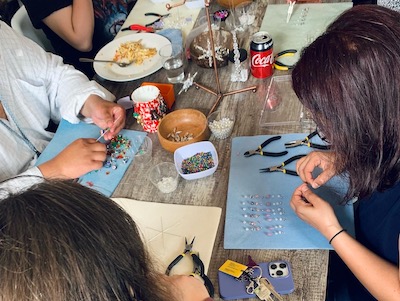 Check out their organisation for more information and please support this fantastic organisation if you can!
We also had an early Christmas celebration with our residents and some early Christmas presents. Each person received a hamper box and goody bag which was filled with lots of goodies and personalised gifts.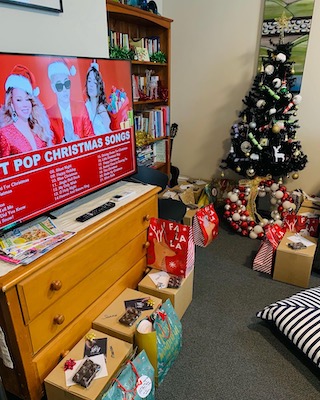 Christmas wouldn't have felt as special without the generosity and support of our community - a huge heartfelt thank you and pakipaki to you all. 
Special thanks to: 
the Street Church and CAP for donating hampers to all of our residents and outreach clients
our Committee Members and their friends for donating towards the goody bags and special mention to Ainsley and her touch team, Vivienne and Salon Owners Collective, Te Arawhiti for collecting items on our behalf and Dinah for all the organisational help
Elim Church who provided us with lovely Whānau Christmas Day food boxes filled with a special Christmas meal. We received enough hampers to be able to provide one each for our residents and for the women in the community we continue to support after they've left the House
Wellington City Mission who supplied us with a bunch of special Christmas food goodies to put under the tree. 
We were also very grateful to receive the generous donations towards our Christmas Appeal - a massive thank you to everyone who contributed. 
Following the Christmas celebrations, we were joined by Belinda from Good Bitches Baking and her daughter Bella who ran a Xmas baking afternoon which was so wonderful. We made shortbread, gingerbread cookies and of course it wouldn't have felt like Christmas without fruit mince pies. Thank you so much to Belinda and Bella for bringing some extra sweetness to the house.