We wouldn't be able to do the mahi that we do without the generous support of the volunteers, donors and organisations who support us to provide a safe home to women in need.
We are so thankful to everyone who has contributed in some way. To those who have made a financial contribution, you have made a direct impact on our residents. This has allowed us to alleviate some of the stressors that homelessness brings such as providing; dental care visits, first aid courses, appropriate clothing for someone beginning a job, driving lessons and extra resources for our residents.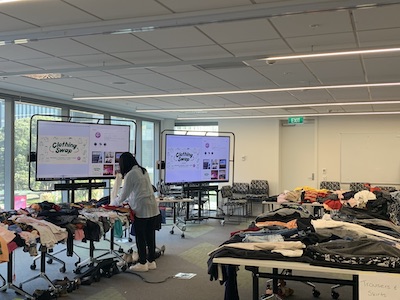 A special mention and thank you goes to:
the Wellington City Council who have provided a storage room that will enable us to store more and larger items to assist women set up their homes
National Council of Women (Wellington Branch) for running a clothing swap event and fundraising an incredible $800 for us. Thank you to everyone who donated towards their event and to the National Council of Women for choosing to support our mahi. Thank you also to Dress for Success Wellington for donating some clothing towards the event 
Team Grit for currently fundraising money for us through The Good Registry. Team Grit (Gretchen, Megan, Heidi, and Jen) are riding the Tour of Aotearoa - a self-sufficient 3000km bikepacking trail from Cape Reinga to Bluff. The Good Registry interviewed Team Grit and asked them why they choose to support us. Jen says the idea was originally posed by Gretchen, who has spent much of her career supporting women in difficult circumstances through her work for Oranga Tamariki and the NZ Police. "Wellington Women's House support women who are likely facing adversity that we can't even begin to comprehend. It's a very well-run organisation for a great cause that we really wanted to get behind." Jen said. 
Sarah Barnett who made 16 handmade purses, one for each of our residents. They are so beautiful and will make such special gifts
the Accor group of Hotels who have donated pillows and duvets
Soap for Society and Endo Warriors Aotearoa. We recently did a drive for toiletries and were so blown away with the quick response and generosity. Thank you to Soap for Society and Endo Warriors Aotearoa who donated a whole bunch of toiletries
Dwell Housing Trust who have housed four of our women in the past few months.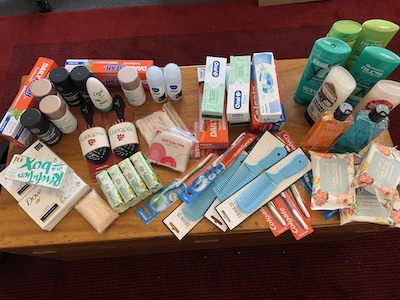 We have probably missed people off this list so a huge thank you to everyone who has contributed in some way, we really appreciate everyone who has supported us.